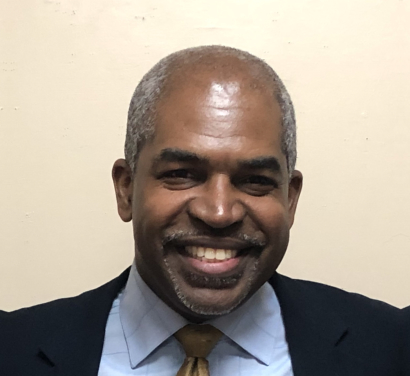 Mr. Richard L. D'Abreu, Jr. Minister of Music
Richard D'Abreu, Jr. is a native of Brooklyn, NY, and a son of the historic Concord Baptist Church of Christ, here he was baptized by the late Rev. Dr. Gardner C. Taylor. He is a graduate of Brown University and Berklee College of Music, who has performed on 6 international gospel concert tours as a musical director/pianist/vocalist/saxophonist. D'Abreu has also appeared with several internationally renowned artists including Max Roach, Barry Harris, Patti LaBelle, James Taylor, Hezekiah Walker, Keith "Wonderboy" Johnson, James Hall, and The Boston Pops Orchestra.
He is married to The Rev. Makeba D'Abreu. Her mother, Mrs. LaVerne Newton, lives with them, as well as their son, Richard "Rick" D'Abreu, III, a talented athlete and musician.
D'Abreu has composed or arranged over 350 songs and been a regular presenter at the Gospel Music Workshop of America, where he also serves a Bass Section Leader for the National Mass Choir. The repertoire of music he created, called "Jazz in the Spirit," a fusion of gospel and jazz, has been warmly received in both churches and secular venues, including the "Virginia This Morning" tv show. Proficiency playing piano, saxophone, organ, flute, clarinet, and singing bass are among his skills. D'Abreu has over 20 years of experience as a musical director, most recently as Director of Music at the historic Second Baptist Church – West End in Richmond, VA.
Well-loved and respected by the church and community for his musical talent, leadership, integrity and commitment to Christian discipleship through music and the arts, D'Abreu faithfully served from 2009 to 2019.
He now begins a new journey as Minister of Music at the historic Fourth Baptist Church in Richmond, VA, under the leadership of The Rev. Dr. Eric Jackson, Sr. D'Abreu believes that the value the historically Black, intentionally intergenerational church brings to the 21st century society and culture, that keeps it relevant, is tried-and-true experience handling tremendous adversity over time, and the wisdom borne out of that experience.